How To: Getting A Refund With British Gas
If you're anything like me, then when you setup your direct debit with your energy supplier then you'll have overestimated your monthly direct debits.

We've written a more generic guide on getting an energy refund from your energy supplier, where we explain that 46% of households are in credit with their energy supplier – according to research by price comparison site Uswitch.
How does this happen?
OK, so I can only really speak for myself here, but I originally estimated my energy usage would be around £70 per month, but actually, my monthly energy bill has turned out to be around £30 instead.

Of course, I've adjusted my direct debit so that I'm no longer overpaying, but you can see below that the account with British Gas is in credit by about £230.

You'll obviously want to weigh your options, as the monthly amount could obviously increase as you use more energy. So whether you decide that by being in credit is something that is good, then you can leave the money in there – and then use it to pay off any months where you happen to use more energy than you expected.
By logging into the British Gas online website, and navigating to the "manage direct debit" section, you'll be presented with a dashboard containing information about your gas and electricity usage, along with how much you've been paying and how far you're in terms of paying the right amount:
You'll see the option where it shows your 'Account Balance'. In the screenshot above, it shows that I have a balance of £230.35, and underneath that it has a link pointing to 'Get a credit refund'. If you click the link to 'get a credit refund', you'll be presented with the following if you haven't recently submitted a meter reading: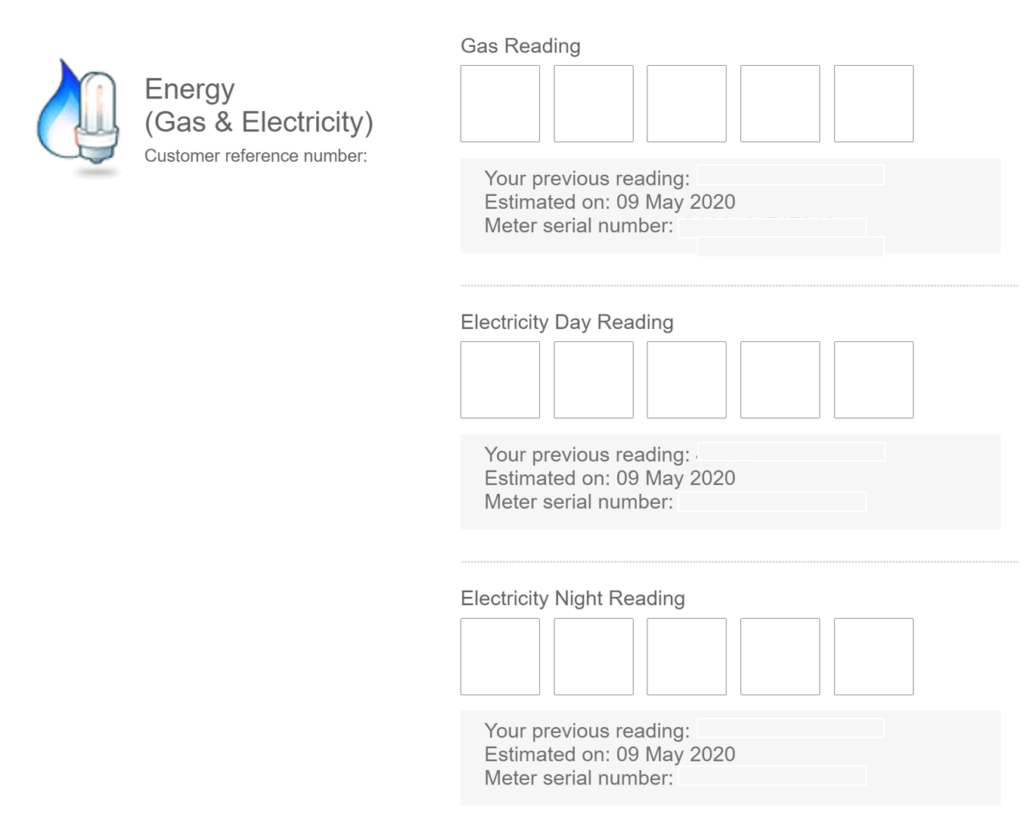 Once your meter readings are confirmed, it'll take small amount of time for British Gas to approve. You'll see this message in your account:
And then after that, you'll receive payment.
It's worth checking to see if you are in credit with your energy supplier, as you may have cash that you may have not accounted for just laying around. It's an important time to have as cash flow as possible, so hopefully this will be useful in identifying if you can get a refund back on money you've overpaid into your energy supplier's accounts.