MoneySavingExpert Launches 'Energy Autoswitch'
MoneySavingExpert has launched a new energy switching service called 'MSE Autoswitch'.

Part of MSE's "Cheap Energy Club", 'MSE Autoswitch' is an optional feature that allows consumers to automatically switch energy companies for free.
The founder of MoneySavingExpert, Martin Lewis, posted this on Twitter two days ago describing in the tweet as a sneak preview of what was to come:
Martin Lewis describes the platform as an 'auto compare and switch tool' – different to to the platforms listed in our 'best auto switching companies' article:
How does 'MSE Autoswitch' work?
Using the platform, you can sign up like any other energy comparison website (where you enter all the relevant details), and you get taken through to this page where you select your preferences: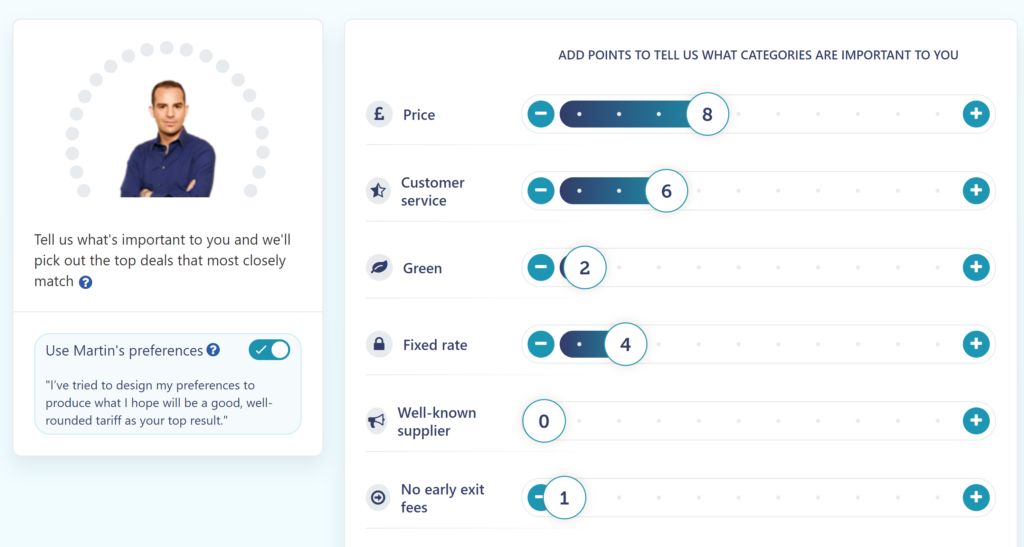 Here, I've chosen to select and use Martin Lewis' own preference with what type of deal I should be looking for. Convenient if you aren't too fussed and Martin seems like he knows his stuff.
You then hit submit, and are taken to this page which has all the deals/offers, with the top deal shown prominently at the top:
You can see for me, I was given 'SSE Southern Electric' as my top deal with savings of £216.

Quite neatly you also get cashback with this site too.

When you click 'switch & get cashback', you are weirdly sent down the route to MoneySuperMarket's flow/journey.

This is a loading page which tells you that you are being sent to 'MoneySuperMarket.com's accredited energy comparison' service.
You then meet another form page where you then have to fill in and confirm your details. This page also contains the part where you give consent to save your details within this service's database.

Unless you select this option, the facility to 'autoswitch' will not occur:
And… that's it. Tick that box, and the criteria you gave to MoneySavingExpert will apply when you switch energy providers.

However, when you tick the box, an information box shows up telling you that by proceeding you'll be asked a few more questions to finish the actual sign up:
What is different from MSE's Autoswitch service?
We believe our free MSE Autoswitch service is the first true autoswitch comparing the whole of the market. And MSE Autoswitch is not just about switching people to a cheap deal each time as that takes the choice away, which is important.

You select your priorities and we'll pick you a tariff that suits from across the whole of the market, then each year we'll show you your best deal and you can opt to switch to it – you'll always be in control.

Plus if you switch via us, as we then get paid by the provider, we give you some of that in the form of £25 MSE dual-fuel cashback (£12.50 single fuel). You wouldn't get that switching directly.

MoneySavingExpert.com
The difference here is rather crucial vs other automatic energy switching services. Whilst the likes of Look After My Bills, Switchd and others will just switch you automatically when they find a cheaper deal, the service that MoneySavingExpert provides will find a deal and notify you when they've found a better deal.

At that point, if you opt to switch, the details provided before will be used and you'll switch much faster than having to fill in your details again.

Technically, not fully automated as you still need to provide an action to switch, but at least you're in control over who you switch to.

We'll provide a more comprehensive review of the service next month and will review the service in full to see how it compares to other auto switching energy services.